Unelma kaupungista – Vision of a City is open at Galleria Aarni until 9.9.2012.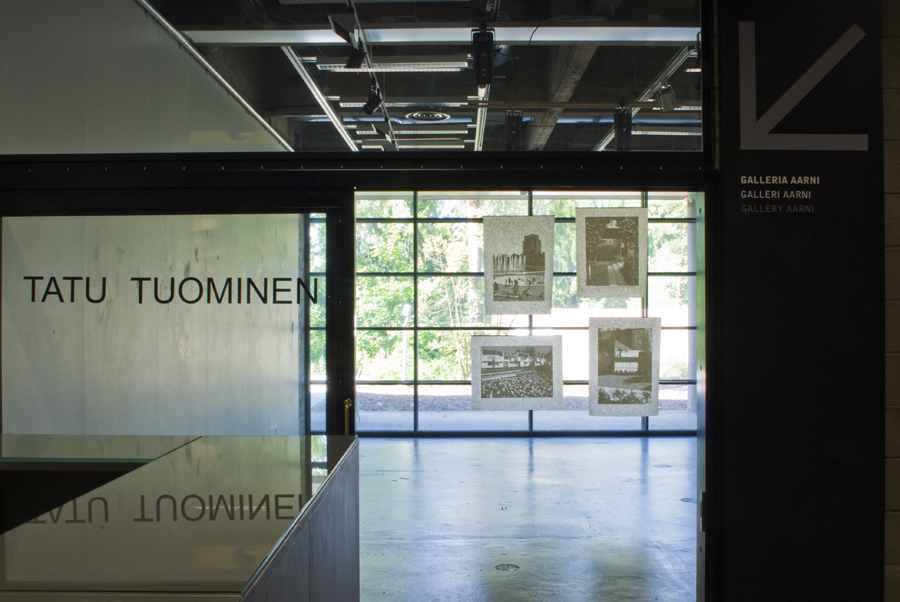 All epochs of time have had their ideal of dwelling – the perfect city. It´s a solution to each period`s particular problems, which have often been concentrated in the notion of the hectic pace of life of the perpetual now. During Antiquity, the dream city was Priene, where the idea of the philosopher Aristotle, that politics and culture had to take up the central position, was realized. After the Second World War, the ideal was a garden city, that was created with family life and man`s relations with nature as its basis. Today, it could be for example the World Design Capital, where design and the needs of the corporate world come up to assume the principal part.
Based on the post-war ideology of the garden city, the city district of Tapiola, where this exhibition and this gallery are situated, was born. The dream city that I have built in the gallery is glinting as unapproachable afterimages and shades. It means different things to each person, and is in a state of constant transition.
The works in the exhibition have been made by cutting and gluing, by brushing and spraying paint, and by pouring epoxy varnish. The inspiration for the works has come from the pictures of Tapiola in the photo collection of the Espoo City Museum.
Tatu Tuominen (born in 1975) is an artist from Helsinki, whose works have been shown, in the past few years, for example at Mänttä Art Festival, at the Art Museum of Meilahti, at the gallery Art + Shanghai in Shanghai, at Pori Art Museum and at the Museum of Contemporary Art Kiasma. In his wall paintings, cut-paper collages and mixed media works, Tuominen deals with how memory works, with the structure of individual memories, and with built-up environment. Tuominen is teaching at the Finnish Academy of Fine Arts, and his works are in the art collections of the Finnish State, and the Art Museums of Helsinki and Jyväskylä, among others.